The Looking Glass Project and the Thor Connection
… because someone's got to start this conversation
(A migrated
Twitter Thread
)
These are the dots I've joined together. Make of it what you will.
Certainly, if Q posts mention black ops project, it's worth a deep dive.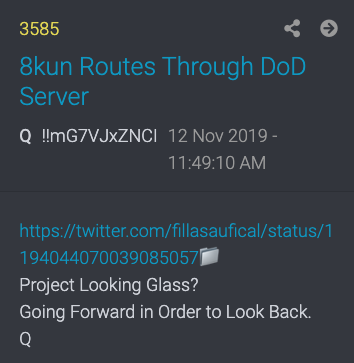 Most of us began our deep dive here ...
About 2 ½ hours interview of Bill Wood by Project Camelot's Kerrie Cassidy
[
bitchute link ... https://www.bitchute.com/video/x89kaiHX36vR/
]
But if you haven't got that long, at least watch the last 35 minutes
Then this one, where Bill speaks free-streaming for over an hour, elaborating on the PC interview.
And then my personal favourite, Earth History & Aliens
Bill talks about two black op projects he was involved in.
1. Project Looking Glass, and
2. The Yellow Cube
Sometimes interchangeably, sometimes as separate projects, but linked.
Both involve timelines, wormholes, space travel, star gates.
There's been a very popular movie franchise that has also featured these since 2011.
And you think it was only the Matrix movies that shared secrets in plain sight?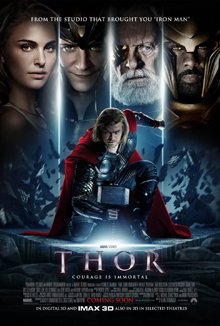 Have you ever noticed how frequently the Einstein-Rosen bridge gets mentioned in these movies.
Oh, yeah. I should link in the Avenger movies too.
The Einstein-Rosen Bridge is actually a thing being "researched"
Check it out for yourself.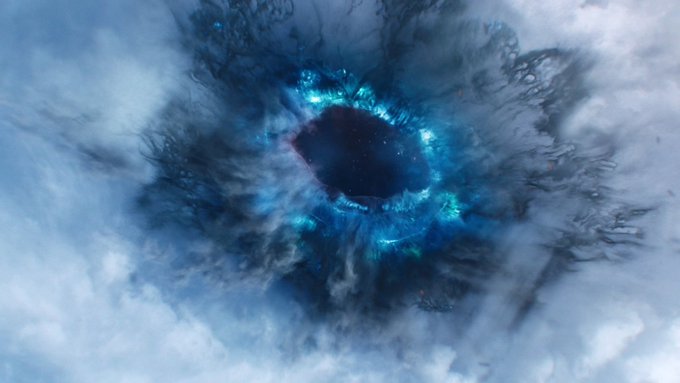 And a particular cube was featured in a number of these movies.
Yep, the Tesseract.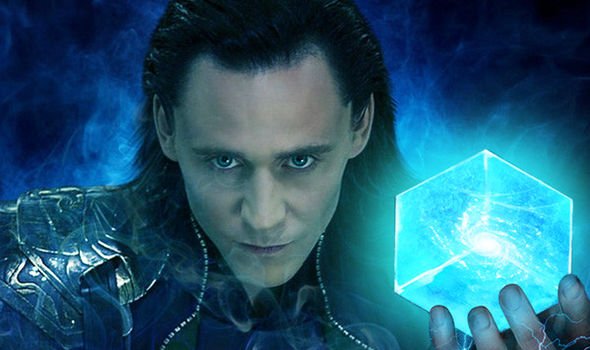 Now, what is a tesseract, exactly? Again, it's a theoretical thing that they're "researching"
It's an interdimensional geometrical shape.
In geometry, the tesseract is the four-dimensional analogue of the cube; the tesseract is to the cube as the cube is to the square.
In the Avengers movie, the Tesseract is what pulled something, or someone, from one dimension into another.
Or from one point in space into another.
Or from one point in time into another.
Watch the movement, and you'll intuitively feel how it might do this.
Back to Bill's mention of the Yellow Cube.
Sometimes it's referred to as the Yellow Book, leading some to think laterally to include any cubic structure, such as, well, books, but also televisions, computers, etc.
But I say no. A cube is defined as having six square sides.
Some other names this Yellow Cube has come to be known by is The Orion Cube, The Cosmic Cube, and maybe some others that I haven't yet uncovered.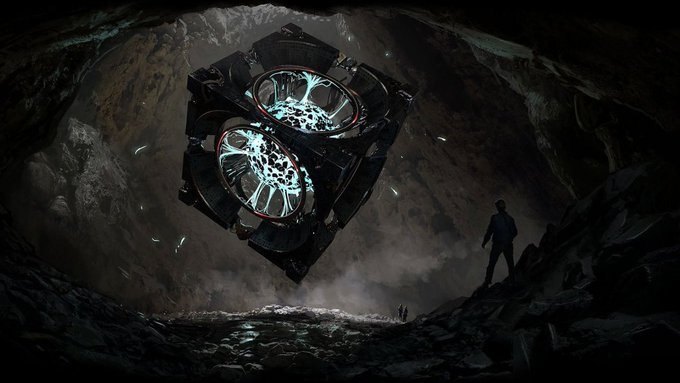 A friend suggested that the Yellow Cube might also be the Emerald Tablet of Hermes Trismegistus or Thoth.
This is well worth considering. And might also explain how a cube could be considered to be a book, a holder of knowledge.
Crystals can hold encoded knowledge.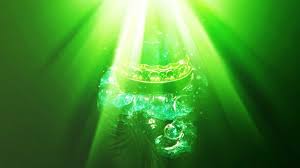 Okay, ready for some spooky stuff ...
The Orions gave President Eisenhower a cube about 8cm x 8cm, capable of predicting the future. It was passed between rich and powerful to be able to choose well in their lives.
https://infinityexplorers.com/the-orion-cube-an-extraterrestrial-device-hidden-by-the-us
Eisenhower also met with Valiant THOR.
Thor lived at the Pentagon for three years in the late 1950's, trying to convince humanity's leaders to live peacefully and become part of galactic society.
Eisenhower was pressured by the military industrial complex into refusing.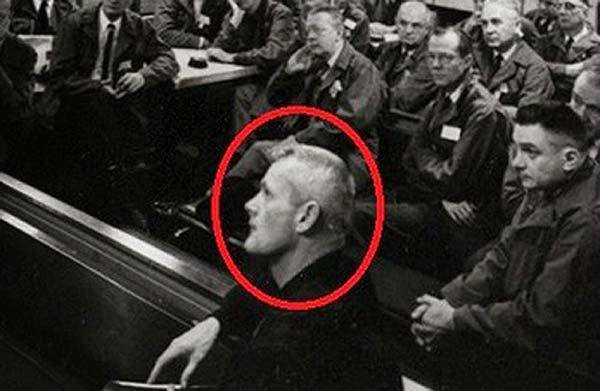 Where is Z Reticuli? How does it connect to Orion?
I came across this discussion that was the closest (and fastest) answer I could find:
https://astronomy.stackexchange.com/questions/6524/is-zeta-reticuli-within-the-orion-arm
The response is spread over the next two tweets
https://astronomy.stackexchange.com/questions/6524/is-zeta-reticuli-within-the-orion-arm
1. In this image you can also see the Orion Nebula sitting (relatively) cozily to the Sun. The distance between the two is believed to be around 1350 light years. Zeta Reticuli, on the other hand, is believed to be a mere 39 light years from Earth.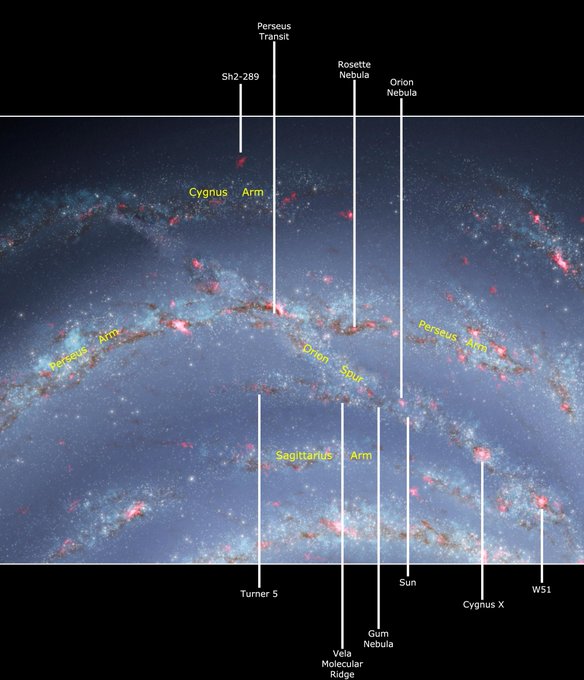 2. Given the orientation of these two locations and the relative distances, it would be hard to place Zeta Reticuli anywhere but firmly within the Orion Arm.
Not exactly rock solid evidence, but sometimes some back of the envelope deduction will do.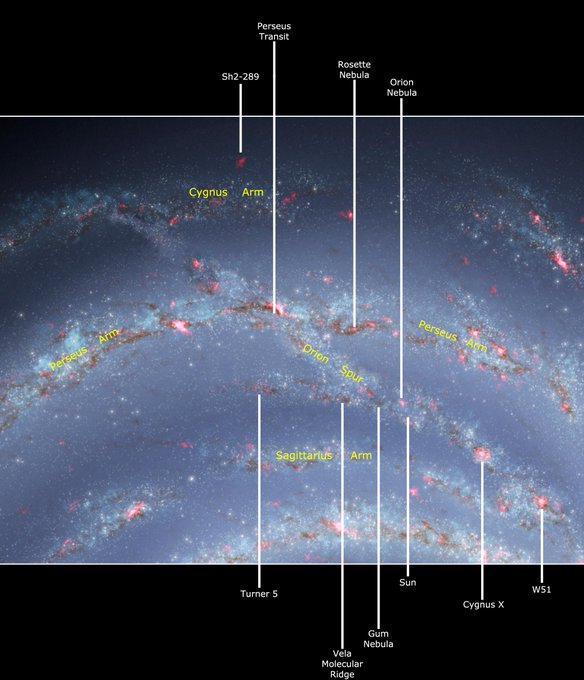 Now why would this be, do you think?
Hmmm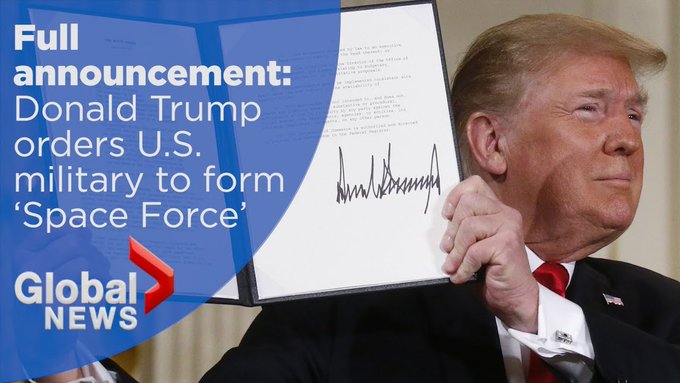 Back to the Yellow Cube. On the following tweets I will post transcripts, with time stamps, from Bill's last-35 minute interview.
To save you scrolling back up, here's the video link
15:36
you aware do you know the difference
15:39
between looking glass and the yellow
15:41
cube yes okay and you are you aware of
15:45
what happened to the yellow cube and how
15:47
it was used
15:48
um and so on are you I believe that the
15:52
yellow cube still exists I can't say for
15:58
certain if it's on this planet but I
16:00
would say that it's definitely protected
16:04
from use at this point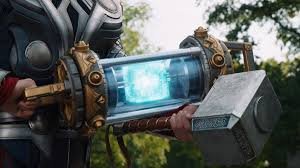 16:06
okay well that coincides with the
16:08
testimony we got can you also verify
16:11
that leaders of but let me say one thing
16:15
about the yellow book neck and it's
16:20
differences
16:22
with looking-glass
16:25
the yellow cube or the yellow book would
16:28
give you your possible future yes so it
16:33
took basically the choices that you
16:37
would inherently make along a timeline
16:39
and tell you what that timeline would be
16:42
given that you made all the choices that
16:44
your brain would make well this is
16:47
exactly what I was just going to ask you
16:48
what we were told is that leaders of
16:50
governments and so on people in high
16:53
places
16:55
you know politically when you would use
16:58
this to try to see their most optimum
17:00
future and then follow those those so
17:02
they were using it to enhance their
17:04
wealth etc etc in a very egotistical way
17:08
and that was part of the problem with it
17:11
and that supposedly one of the specific
17:16
things who are told had to do with
17:17
Hillary are you aware of any of that
17:21
you mean the 2012 protection for her um
... (jumping back to an earlier section)
specifically the 2012 problem with those
04:23
projects the well I guess popular
04:31
opinion of what's out there right now is
04:33
that the project was shut down because
04:39
there was a problem when we approached 2012
04:43
I've heard it described a number of
04:48
ways but to my knowledge the problem is
04:54
is the the timelines converge on that
05:00
point in time at the end of 2012
05:45
an easy way to put it the choices that
05:50
we make become less and less
05:51
consequential to the future and
05:55
eventually were pushed into this
05:57
bottleneck of time no matter which
06:02
choice we make
06:04
and that's important to the people that
06:08
had access to looking-glass because they
06:13
would use looking-glass
06:16
knowing the choices that they would make
06:21
and the future would pop up big mistake
06:27
was coming up with the possibility of
06:32
future and when we started using a
06:36
computer to say well if we make this
06:39
choice its 79 percent possible that this
06:42
scenario happens and 23 percent are
06:47
possible or whatever you know round
06:50
numbers that this scenario would happen
06:55
the understanding at the time was that
06:59
was realistic however if you go down the
07:03
road further and free will continues to
07:07
exercise itself on this game that 79%
07:13
possibility sometimes change is very
07:15
very fast but if you look at the
07:18
situation in a point of time it seems
07:20
very realistic that that's the greatest
07:23
possibility what happened was people
07:29
very smart people began to figure out
07:31
that something big was coming up
07:35
something that made it so all the
07:39
possibilities of all the future
07:41
scenarios of any choice any possibility
07:45
that was fed in and observed through the
07:50
looking-glass inherently ended up in the
07:54
same future and no decision and no
07:58
possibility changed past a certain point
08:04
that's the big secret okay so is that
08:10
it's well coincides with December 21st 2012
08:16
so at that point all possibilities lead
08:20
to the same timeline it's all possible
08:24
timelines lead to the same basic set of
08:29
history in the future and what is that
08:33
history to you did you know that or did
08:35
you find that out that is the big
08:36
question that is the big secret that is
08:40
what sends everybody that has all of the
08:43
information that knows everything into a
08:46
blind panic the people that know
08:51
everything about looking glass that have
08:53
gotten all the reports and all the
08:55
information the elites of the world
09:00
probably figured out that that was the
09:06
end of the game
09:08
nothing could be manipulated beyond that
09:12
point
Picking up from 16:25
The yellow cube ... would give you your possible future. So it took basically the choices that you would inherently make along a timeline and tell you what that timeline would be, given that you made all the choices that your brain would make.
Well this is what we were what we were told is that leaders of governments and so on people in high places would use [The Yellow Cube] to try to see their most optimum future and then follow those those who were using it to enhance their wealth etc etc in a very egotistical way that was part of the problem with it and that supposedly one of the specific things that we're told had to do with Hillary.
HILLARY WAS NOT SUPPOSED TO LOSE
... according to their reading of the timeline.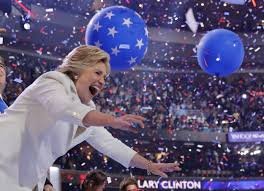 And what about all those early Trump interviews that asked him about what he would do if he was President one day? What other billionaire or property developer gets asked such questions so often on camera?
Something was known prophetically.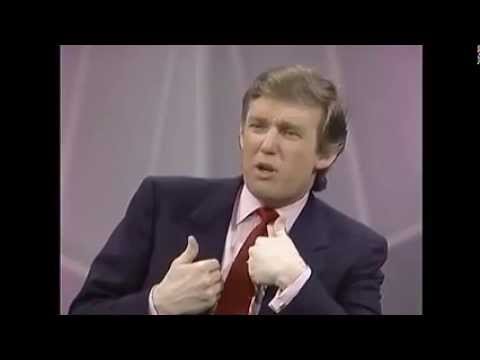 The thing with the Yellow Cube is that the biases of the reader contaminate your feedback of your timeline readings.
Like the readers in the pool of the Minority Report movie, the best readers were the ones with no agendas.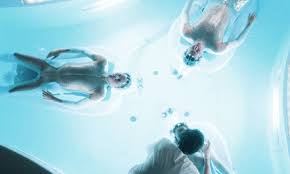 Back to the Thor/Avenger movie franchise.
Two purposes.
1.Plausible deniability when anyone talks about cubes and wormhole travel and visitors from other realms.
2. To get the collective public mind comfortable with such ideas when they are revealed. Finally.
Bill Woods explains in his video about WHY we are being visited again.
Because they shaped us to be their slaves, and they return to claim us, because we still act like slaves.
"Is not this simpler? Is this not your natural state? It's the unspoken truth of humanity that you crave subjugation. The bright lure of freedom diminishes your life's joy in a mad scramble for power. For identity. You were made to be ruled. In the end, you will always kneel."